Organs, tissues and cells - Background & Mission
Background
Organ transplantation is one of the great medical success stories of the 20th century and is the only life-saving treatment for end-stage organ failure. The year 2020 was extremely challenging for healthcare systems in general. The COVID-19 pandemic had a heavy impact on patients' access to care and treatment in Europe and worldwide. This also affected procedures like organ and tissue donation and transplantation in Europe. Compared to 2019, the number of transplantations performed in Europe has shown a 20% drop. Deceased (–22%) and living donation (–23%) followed the same negative trend. The rate of transplantation was far from meeting the needs of patients and their families: in this difficult context, an average of 21 patients died every day waiting for a transplant, representing a dramatic increase compared to 2019.
These figures, however, probably do not represent the true scale of patient needs. The high prevalence of diabetes and arterial hypertension and the general ageing of the population have resulted in increased needs, which means that many more people could benefit from organ transplantation than those currently receiving this kind of therapy.
The human right to health and dignity includes the recognition of all human health needs, including for transplantation. Each country should therefore strive to meet patients' needs using its own available resources, according to the level of development of its economy and health system, benefitting, where appropriate, from regulated and ethical regional or international co-operation programmes. All countries therefore require a legal and professional framework governing organ donation and transplantation activities, as well as quality management and transparent regulatory oversight systems that ensure donor and recipient safety and the enforcement of standards and the prohibition of unethical practices.
Mission
The work of the Council of Europe in the area of organ, tissue and cell transplantation started in 1987, contributing actively to the implementation of high standards for the protection of public health and for the promotion of human rights and dignity. In 2007, responsibility for the secretariat of activities related to organ, tissue and cell transplantation was transferred to the European Directorate for the Quality of Medicines & HealthCare (EDQM) of the Council of Europe. The principles guiding the work of the EDQM in the field of organ, tissue and cell transplantation are:
ensuring human dignity;
maintaining and fulfilling human rights and fundamental freedoms;
ensuring the non-commercial nature of substances of human origin;
protecting donors and recipients of organs, tissues and cells.
Guide to the quality and safety of organs for transplantation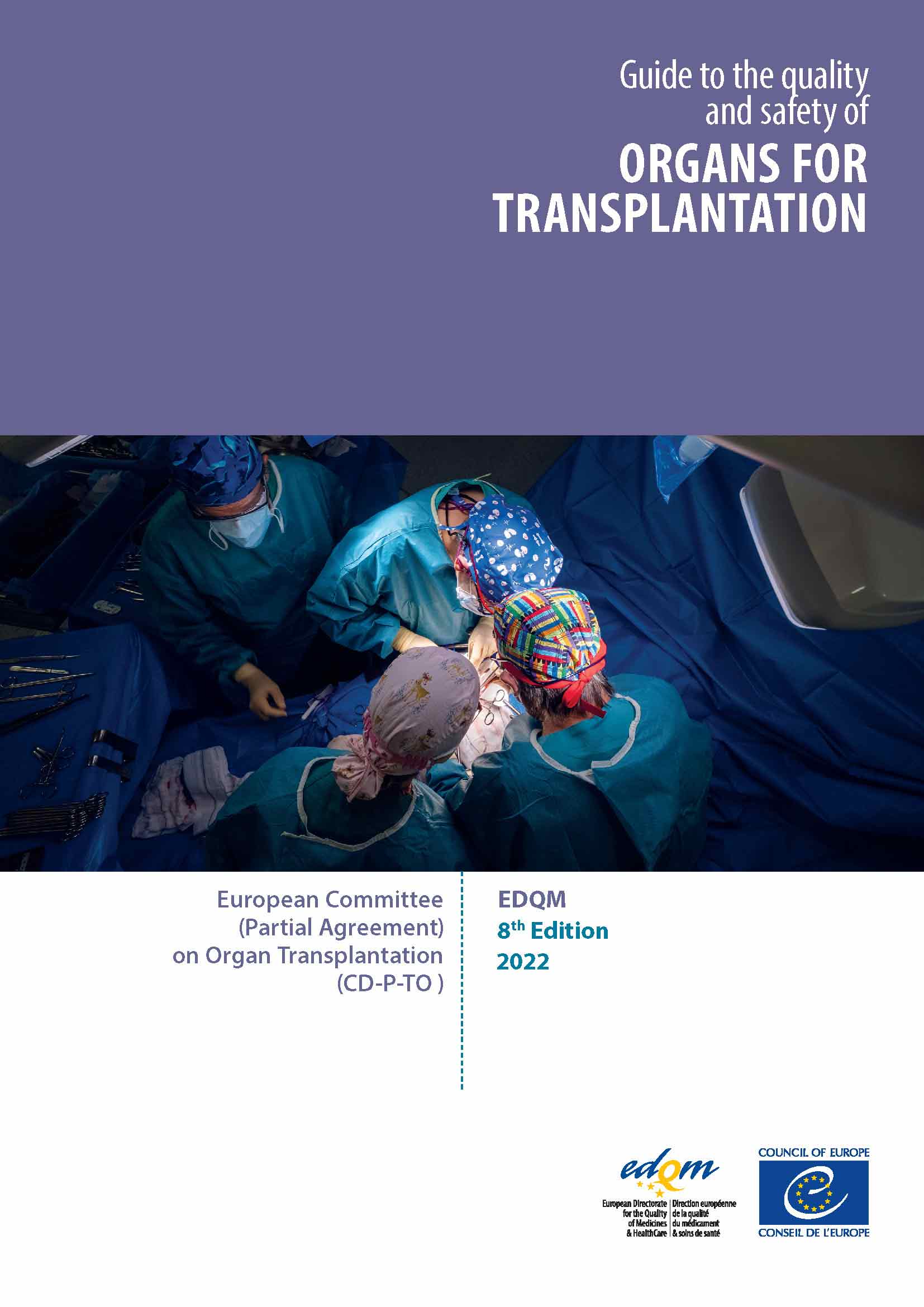 Transplant medicine and transplantation have progressed during the last decades in a way that nobody would have imagined before. The transplantation of organs offers major therapeutic benefits and improvements to quality of life and is, in many cases, the only life-saving treatment for end-stage organ failure.
Read more
Guide to the quality and safety of tissues and cells for human applications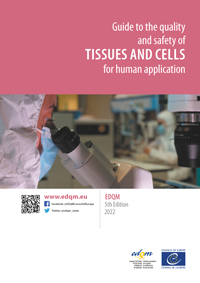 Human tissues and cells are being used in an increasing variety of ways, and advances in transplantation therapy have unquestionable benefits. Human cells and tissues for human application can save lives or restore essential functions, but the use of human tissues and cells also raises questions of safety and quality.
​