Market Surveillance Studies (MSS)
This activity involves the General European OMCL Network only.
Background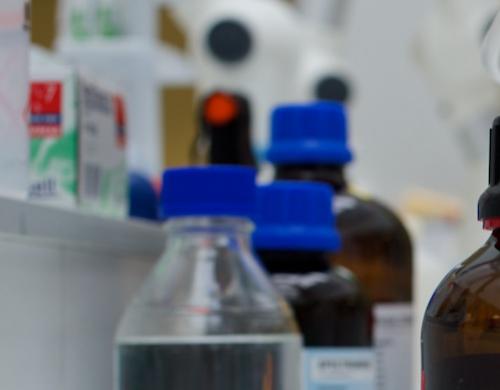 Market Surveillance Studies (MSS) are carried out on commercialised medicines, particularly on those having a national marketing authorisation.
Products are tested according to a common protocol and on the basis of national sampling procedures.
To ensure that the same types of medicines are of comparable quality in the different member states, these studies are multilateral. Several are organised yearly. They look at different types of finished products for a given active substance and at herbal drugs.
Where a need is identified, the results of these studies could support revision of the relevant European Pharmacopoeia monographs and/or general chapters and methods.
Since 1999, more than 60 MSSs have been organised within the Network and more than 4470 finished medicinal product samples have been tested in order to control the quality of medicines available on the European market. This position paper adopted in May 2023, highlights the benefits of MSS.
---
Achievements in 2022
Tadalafil APIs and Tablets (MSS059)
In 2022, the MSS059 on tadalafil APIs and tablets was finalised, with the participation of 19 OMCLs from 17 European countries and Israel. The study was combined with a Market Surveillance Fingerprint study on tadalafil APIs. All samples analysed (45 APIs samples and 158 tablet samples) were found to be compliant with the authorised specifications.
Breaking of Glass Ampoules (MSS061)
This study, which was carried out during 2022, was based on signals reported by an OMCL from their national market. The findings were related to glass fragments found in liquid dosage forms filled in glass ampoules with one-point cut systems after opening, which are considered as a potential issue applicable to all markets. The results will be available in 2023.
Olanzapine APIs and tablets (MSS060)
An MSS on Olazapine APIs and tablets (MSS060) was also launched in 2022. Twenty-one OMCLs from 10 European countries are participating in the study, which focuses on the analysis of key parameters of olanzapine APIs and generic olanzapine tablets to assess their compliance with authorised specifications.
The EDQM's coordination activities with respect to the MSS "classical" programme are ISO 9001 certified by AFNOR Certification and audited on a regular basis. The last audit took place in February 2022 and the next one is scheduled for February 2023.
Suspected Illegal Products