Reference standards media kit
NEW SECONDARY SITE OF THE EDQM OPENED AND INAUGURATED ON 15 NOVEMBER 2019
(04/11/2019) The new secondary site of the EDQM, being opened and inaugurated today, will enable the safe storage of contingency stocks of European Pharmacopoeia reference standards and ensure their distribution worldwide in the event of major incidents at its main site in Strasbourg.
Read moreF
RAPHICS
OFFICIAL EUROPEAN PHARMACOPOEIA REFERENCE STANDARDS (RS)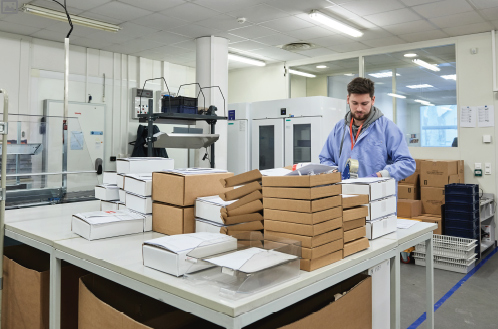 Factsheet
THE EDQM SECONDARY BUILDING
Mrs Caroline Larsen LeTarnec, Head of Public Relations Tel.: +33 3 88 41 28 15 Email: caroline(dot)letarnec(at)edqm(dot)eu
The Public Relations Division deals with all media enquiries relating to the EDQM's activities including press releases, press articles and interviews. If you are a member of media and have a question, you can contact the EDQM's Press Officer. Journalists on deadline are advised to contact the EDQM by phone rather than email.
The Public Relations Division can only answer queries from members of the media.
For other questions, including customer queries, please use the EDQM HelpDesk.
If you have a question about the Council of Europe, please see the Council of Europe Media Contacts.